BEACH EVENT DETAILS



Surf lessons at events start at 9:00 sharp till noon. Beach Worship time starts at 1 pm sharp. You must attend the beach worship service at every event that you participate in the free surf lessons.



If you have any questions as to whether an event might being cancelled, the hot line phone number to call the morning of event is Danny Rosario at (787) 909-8126 You can also email him by clicking HERE




We meet at the beach wall in Luquillo, Puerto Rico.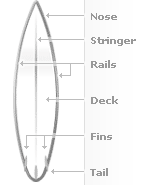 Click on the
image on the
left to see the

Parts of the Surfboard

Crosswaves
Spritual Lesson
2009 schedule



Dates are subject to change.
Please check back frequently or contact the Puerto Rico Leadership with questions.
What do I need & Who is this for?
Always bring some extra drinks.
Food will always be provided.
Bring sun screen and towels
Please wear modest beach attire
Surfboards & FREE surf lessons provided.
Rashguards are recommended for surf lessons and are sold at events.
Boardshorts are also recommended for girls and boys.
This ministry's for EVERYONE

Grandpa, Grandma, Parents,
Singles, Teens & Toddlers.

For further information,
the Puerto Rico Chapter Leaders